The cougar was born 50 years ago yesterday. We bought her about 3 years ago to fulfill my wife's dreams. When she went to buy her first car, and the family's first car. there was a '68 Cougar on the floor. Unfortunately her mom thought the 4 door Comet would be more practical. Three ears ago I surprised her with the Cougar to add to our small collection. She wears the plate "NANNA".
---
Happy 50th Birthday!
Bill Basore, Editor / Publisher
Legendary Cougar Magazine
Currently in the Cat House
'67 XR7 GT 390 4 speed, AC, AM FM, Lime Frost Green
'68 XR7-G 428CJ C6, Tilt-Away, AM, Black Cherry
'68 XR7-G 390 4 speed, Sunroof, Cardinal Red
'68 XR7 GT-E 427 C6 AM Cardinal Red
'68 XR7 resto mod 351W, soon to be AOD, Black Cherry
---
Happy Birthday.
"Esmerelda"
'67 Cougar XR7 purchased September, 2017 to work on with my twin (14) year old boys
Franklin, TN
---
Registered Member
Posts: 4297
Joined: 25 Dec 2010, 20:35
Location: Sumter, South Carolina
Happy 50th Birthday!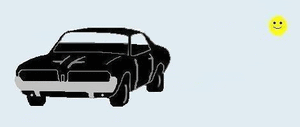 Our Cougars

1967 Standard
Dan Gurney Special
6.5 Litre, Black / Black, AC Whisperaire, Am/FM, Sports Console,
Front and Rear Bumper Guards, Clock

1968 XR7-G
302 4V, Lime Frost / Black Leather, AM/FM, Black Vinyl, Tilt-A-Way
Heavy Duty Suspension, Power Disc Brakes, Rader Wheels
1968 XR7-G Hertz
390 4V, Black Cherry/ Dark Red Leather, Black Vinyl, Sunroof, Tilt-A-Way,
Cruise, Rear Defrost, AC Whisperaire
1968 Convertible Conversion "Top Cat"
Standard, 302 4V, XR7G Console, XR7G Front Valance, XR7S Taillight Bars
---
Supporting Member

Posts: 331
Joined: 18 Aug 2015, 17:51
Location: The arm of Taxachusetts, Cape Cod
Very nice looking cat. Congratulations!

rcode
69 XR7 CJ Black plate Triple R car, original selling dealer:
Star Lincoln Mercury, Glendale, CA
03 Cobra (ordered new)
LaBelle Ford LaBelle, Fl
"Tonight, We Ride"!
---
Happy Birthday Nanna! Great story too.
Neal Jacobson.
1970 XR-7 White "Ginger"
1970 XR-7 Convertible Blue For Sale.
1971 XR-7 Bright Blue with Blue "Up Beat" interior For Sale.
1970 Standard 428CJ Competition Yellow The New Money Pit.
See ya on the hiways,
The political and commercial morals of the United States are not merely food for laughter,
they are an entire banquet
.
- Mark Twain -
---
Registered Member
Posts: 233
Joined: 29 Oct 2011, 10:41
Location: Daly City, CA
Nice looking Cougar, congratulations on celebrating its 50th birthday!
Dennis Pierachini
CCOA #54

'68 Standard hardtop, Augusta Green, mostly original, February 2015 Ride of the Month
'73 Marquis Brougham 4-door pillared hardtop, Black/Black/Black, featured in Collectible Automobile, October 2015
'02 Lincoln LS, Silver, my faithful daily driver
'14 Lincoln MKX, Plantinum Dune
---