Registered Member
Posts: 77
Joined: 22 Oct 2011, 20:08
Sweet car. Maybe I can talk Peg into buying it for me for my 50th.
1974 Dodge Dart - daily driver
1963 Thunderbird Z code - raven black/red
1968 XR7 F code - diamond blue/blue - SOLD
1968 XR7 J code - black/red
1968 J code - madras blue/aqua
1968 XR7 X code - lime frost/dark ivy gold
1968 GT-E XR7 W code prototype no. 500033 - cardinal red/black
Registered Member
Posts: 573
Joined: 24 Dec 2010, 14:31
Location: Chino Valley AZ.
Contact:
Good Luck with Peg Al !
68 427 GTE-XR7 Dk Blue/Dk Blue(1 of 3 Color/trim) C6 3.50TL
68 390 4V XR7G Dk Blue/Dk Blue w/Sunroof C6 3.25TL
69 428SCJ 4spd XR7 Conv't.White/Aqua 12K miles(1 of 1 with 4.30DL)
69 428CJ 4Spd Cyclone CJ Maroon/Blk 29K miles 3.50TL
68 390 4V Cyclone GT. Madras/White C6 3.00 (Introductory Show unit)
69 390 4Spd XR7 Sunroof Med.Lime/Dark Ivy 3.00
04 Cobra Conv't.4.6 DOHC Supercharged Blk/Grey 3.50TL
70 390 Javelin SST Big Bad Grn/Blk 700R4 4.10 Dana 44
98 Dakota R/T 5.9 Std Cab Blue/Grey(1 of 32) 3.91SG
71 Thunderbird 429 w/suicide doors Copper/Drk.Brn 2.75
06 Dodge SRT10. 11k miles 488 cube Viper V10. 505hp. 6 spd. 4.10SG
02 Thunderbird 69k miles Yellow 4.9
73 Mercury Gran Marquis 38k miles 460cu
wow beautiful car!! interested to find out what she goes for....
1971 Cougar XR7 351c 2V Bone Stock
View my album in the CCC Gallery.
That is one sweet looking cat! I didn't know the standard had that kind of door panel.
Registered Member
Posts: 77
Joined: 22 Oct 2011, 20:08
That door panel is correct for the standard interior,

decore group cars got an interior similar to the XR7
Registered Member
Posts: 4468
Joined: 25 Dec 2010, 20:35
Location: Sumter, South Carolina
I hope when it crosses the block it will get TV time. Does anyone know if the owner was told a time frame of when the Cougar will cross?
Steven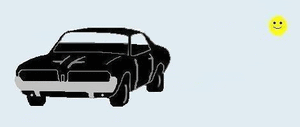 Our Cougars

1967 Standard
Dan Gurney Special
6.5 Litre, Black / Black, AC Whisperaire, Am/FM, Sports Console,
Front and Rear Bumper Guards, Clock

1968 XR7-G
302 4V, Lime Frost / Black Leather, AM/FM, Black Vinyl, Tilt-A-Way
Heavy Duty Suspension, Power Disc Brakes, Rader Wheels
1968 XR7-G Hertz
390 4V, Black Cherry/ Dark Red Leather, Black Vinyl, Sunroof, Tilt-A-Way,
Cruise, Rear Defrost, AC Whisperaire
1968 Convertible Conversion "Top Cat"
Standard, 302 4V, XR7G Console, XR7G Front Valance, XR7S Taillight Bars