Wow the tail lights and chrome look really good with that color. Nice!
1968 Cougar Standard, 302 4V, auto
---
Registered Member
Posts: 4181
Joined: 25 Dec 2010, 20:35
Location: Sumter, South Carolina
This about sums up how it looks!
Steven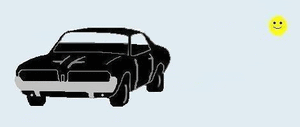 Our Cougars

1967 Standard
Dan Gurney Special
6.5 Litre, Black / Black, AC Whisperaire, Am/FM, Sports Console,
Front and Rear Bumper Guards, Clock

1968 XR7-G
302 4V, Lime Frost / Black Leather, AM/FM, Black Vinyl, Tilt-A-Way
Heavy Duty Suspension, Power Disc Brakes, Rader Wheels
1968 XR7-G Hertz
390 4V, Black Cherry/ Dark Red Leather, Black Vinyl, Sunroof, Tilt-A-Way,
Cruise, Rear Defrost, AC Whisperaire
1968 Convertible Conversion "Top Cat"
Standard, 302 4V, XR7G Console, XR7G Front Valance
---
Im waiting to stick anything else on the body until getting through the 90day cure time just in case. The valances and behind all the taillights was done a month or two before the actual body so I figured cant hurt to install those. I ended up doing the trim do since I couldnt resist to see it together.
Here is a little sound deadening work on the roof. I have a headliner now and been itching to get time to attempt to stick that thing in so I can get the glass back in it. Never done one so that should be fun!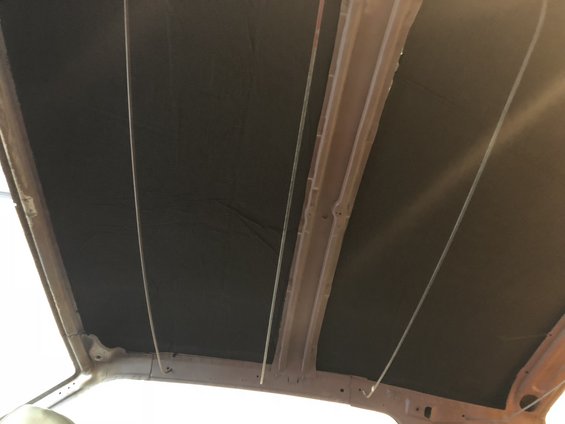 cleaned up the rear reflectors and repainted the black trim line. Was going to buy some repros but couldn't justify the cost since mine are decent. The red reflector is a bit faded but probably not too noticeable once on the car. Easy enough to replace later if they bug me. During the body work I almost deleted these and the cougar script since I prefer cleaner look of the 67s, However I was not willing to commit to filling in the front fender marker lights. Just couldn't get the guts to modify the sheet metal that much! I did delete the rocker trim and wheel well trim however.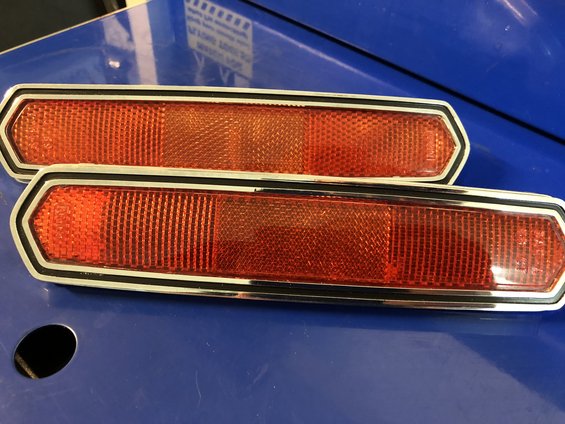 1968 Standard, 302 2v, 3 speed.
---
Nice progress!
- Chris

1967 Std 4 speed conversion
1969 XR-7 "R Code" Convertible
---
Been a little bit since Ive posted some updates. Progress is slow but steady, Not much new but finally the paint has cured for 90 days so I was able to clean it up and get a good coat of wax on it to help keep the dust off of it in the garage. also just got a car cover to help as well.
Gauges are cleaned up and repainted. Previous owner had painted the baked chrome black already so I simply decided to paint it argent silver for the time being. I may do something different in the future but this should look fine with my color combo on the interior. Amazing what a little paint and plastic polish can accomplish
First time its been back in the sun since all the rear end was put together. Since this picture I have all the emblems cleaned and back on. Was able to polish all the original emblems well enough to go back on the car instead of buying repros.
Im really happy with the paint color with all the trim and chrome. Really stands off and pictures do not do it justice! The chrome on these WCCC bumpers are impressive.
1968 Standard, 302 2v, 3 speed.
---
The looks great! I need to start working on the interior on mine. Your gauges came out awesome. What plastic polish did you use?
---
1968 Standard, 302 2v, 3 speed.
---