Registered Member
Posts: 233
Joined: 29 Oct 2011, 10:41
Location: Daly City, CA
Dennis Pierachini
CCOA #54

'68 Standard hardtop, Augusta Green, mostly original, February 2015 Ride of the Month
'73 Marquis Brougham 4-door pillared hardtop, Black/Black/Black, featured in Collectible Automobile, October 2015
'02 Lincoln LS, Silver, my faithful daily driver
'14 Lincoln MKX, Plantinum Dune
---
It's really annoying when they don't put a price tag on it.
---
Supporting Member

Posts: 203
Joined: 05 Mar 2014, 09:08
Location: Utah
Hmmm
Last edited by
7.0 Litre Kid
on 27 Jul 2017, 22:57, edited 1 time in total.
---
Registered Member
Posts: 4297
Joined: 25 Dec 2010, 20:35
Location: Sumter, South Carolina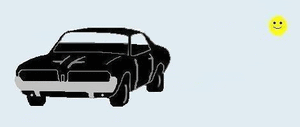 Our Cougars

1967 Standard
Dan Gurney Special
6.5 Litre, Black / Black, AC Whisperaire, Am/FM, Sports Console,
Front and Rear Bumper Guards, Clock

1968 XR7-G
302 4V, Lime Frost / Black Leather, AM/FM, Black Vinyl, Tilt-A-Way
Heavy Duty Suspension, Power Disc Brakes, Rader Wheels
1968 XR7-G Hertz
390 4V, Black Cherry/ Dark Red Leather, Black Vinyl, Sunroof, Tilt-A-Way,
Cruise, Rear Defrost, AC Whisperaire
1968 Convertible Conversion "Top Cat"
Standard, 302 4V, XR7G Console, XR7G Front Valance, XR7S Taillight Bars
---
Registered Member
Posts: 233
Joined: 29 Oct 2011, 10:41
Location: Daly City, CA
This car has been relisted on eBay with a Buy It Now price of $15K.
Dennis Pierachini
CCOA #54

'68 Standard hardtop, Augusta Green, mostly original, February 2015 Ride of the Month
'73 Marquis Brougham 4-door pillared hardtop, Black/Black/Black, featured in Collectible Automobile, October 2015
'02 Lincoln LS, Silver, my faithful daily driver
'14 Lincoln MKX, Plantinum Dune
---