Registered Member
Posts: 6
Joined: 22 Jul 2017, 15:41
Hello everyone .
---
Registered Member
Posts: 1045
Joined: 22 Oct 2011, 05:40
Location: Berlin Wisconsin USA
Contact:
Welcome! Nice looking cat. Tell us about it.
1968 XR-7 Augusta Green, J-Code, 5 litre, Autolite 6100, 5 spd, convertible with heated seats, cruise control and rear sway bar.
BTW, I think electronic ignition is pointless.
---
Registered Member
Posts: 4329
Joined: 25 Dec 2010, 20:35
Location: Sumter, South Carolina
Welcome to the Classic Cougar Community. How long have you owned your Cougar?
Steven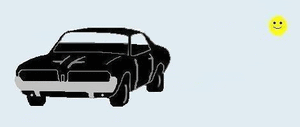 Our Cougars

1967 Standard
Dan Gurney Special
6.5 Litre, Black / Black, AC Whisperaire, Am/FM, Sports Console,
Front and Rear Bumper Guards, Clock

1968 XR7-G
302 4V, Lime Frost / Black Leather, AM/FM, Black Vinyl, Tilt-A-Way
Heavy Duty Suspension, Power Disc Brakes, Rader Wheels
1968 XR7-G Hertz
390 4V, Black Cherry/ Dark Red Leather, Black Vinyl, Sunroof, Tilt-A-Way,
Cruise, Rear Defrost, AC Whisperaire
1968 Convertible Conversion "Top Cat"
Standard, 302 4V, XR7G Console, XR7G Front Valance, XR7S Taillight Bars
---
Registered Member
Posts: 1401
Joined: 14 Nov 2011, 14:46
Location: Richmond, Virginia
Contact:
Hey Scooter -
Where are you located in Virginia?
I am the President of the Delmarva Cougar Club (Delaware, Maryland and Virginia).
The majority of our members are located in Northern Virginia. I live near Richmond.
If you are not already a member, you can check us out here:
http://www.dcconline.org
And our club Facebook page is here:
https://www.facebook.com/dcconline
Welcome to the forum
- Phillip
---
Nice looking ride!
-Mike

1968 Cougar Standard, 302 4V, auto, Madras Blue
---
Good to have you on board, nice looking vert, also interested where in VA , I am in the Roanoke, Salem area.
Let us know more about yourself and the Cougar.
There is never time to do it right, but always time to do it over

67 Cougar restomod
69 Elim. 428 SCJ orange/ white
CCOA 7574
---
Registered Member
Posts: 6
Joined: 22 Jul 2017, 15:41
That is my Dad pictured with Car , he bought the car new in 1969.Has around 82K miles, 351-4V. From Martinsville ,Va
---
That's cool. Nice car, welcome.
- Chris

1967 Std 4 speed conversion
1989 Merkur XR4Ti
---