Bill - WTF is up with the swap meet?!??
It's being over run by spammers!
1974 Dodge Dart - daily driver
1963 Thunderbird Z code - raven black/red
1968 XR7 F code - diamond blue/blue
1968 XR7 J code - black/red
1968 J code - madras blue/aqua
1968 XR7 X code - lime frost/dark ivy gold
1968 GT-E XR7 W code prototype no. 500033 - cardinal red/black
---
Spammers deleted. Bastiches.
Bill Basore, Editor / Publisher
Legendary Cougar Magazine
Currently in the Cat House
'67 XR7 GT 390 4 speed, AC, AM FM, Lime Frost Green
'68 XR7-G 428CJ C6, Tilt-Away, AM, Black Cherry
'68 XR7-G 390 4 speed, Sunroof, Cardinal Red
'68 XR7 GT-E 427 C6 AM Cardinal Red
'68 XR7 resto mod 351W, soon to be AOD, Black Cherry
---
Registered Member
Posts: 4331
Joined: 25 Dec 2010, 20:35
Location: Sumter, South Carolina
xr7g428 wrote:Spammers deleted. Bastiches.
They are back Bill. Check the vehicle and parts section.
Steven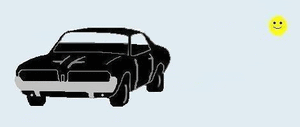 Our Cougars

1967 Standard
Dan Gurney Special
6.5 Litre, Black / Black, AC Whisperaire, Am/FM, Sports Console,
Front and Rear Bumper Guards, Clock

1968 XR7-G
302 4V, Lime Frost / Black Leather, AM/FM, Black Vinyl, Tilt-A-Way
Heavy Duty Suspension, Power Disc Brakes, Rader Wheels
1968 XR7-G Hertz
390 4V, Black Cherry/ Dark Red Leather, Black Vinyl, Sunroof, Tilt-A-Way,
Cruise, Rear Defrost, AC Whisperaire
1968 Convertible Conversion "Top Cat"
Standard, 302 4V, XR7G Console, XR7G Front Valance, XR7S Taillight Bars
---
This is not good. They seem to have written some kind of hack that lets them post and display auctions that should never even display. Not good at all.
Bill Basore, Editor / Publisher
Legendary Cougar Magazine
Currently in the Cat House
'67 XR7 GT 390 4 speed, AC, AM FM, Lime Frost Green
'68 XR7-G 428CJ C6, Tilt-Away, AM, Black Cherry
'68 XR7-G 390 4 speed, Sunroof, Cardinal Red
'68 XR7 GT-E 427 C6 AM Cardinal Red
'68 XR7 resto mod 351W, soon to be AOD, Black Cherry
---