Fantastic thank You, ordering tonight
Thank you
---
Hi Brian
I sent a payment to PayPal and an email to you, please let me know if all went through, and a tracking number, I'm new to PayPal and I hope my address is on the payment
Thank you
---
Got mine! it looks great !!
Thanks Brian !!
Tim C
---
Registered Member
Posts: 4297
Joined: 25 Dec 2010, 20:35
Location: Sumter, South Carolina
Brian I sent you a PM about ordering two inserts.
Steven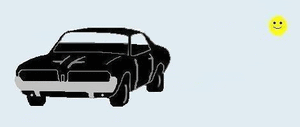 Our Cougars

1967 Standard
Dan Gurney Special
6.5 Litre, Black / Black, AC Whisperaire, Am/FM, Sports Console,
Front and Rear Bumper Guards, Clock

1968 XR7-G
302 4V, Lime Frost / Black Leather, AM/FM, Black Vinyl, Tilt-A-Way
Heavy Duty Suspension, Power Disc Brakes, Rader Wheels
1968 XR7-G Hertz
390 4V, Black Cherry/ Dark Red Leather, Black Vinyl, Sunroof, Tilt-A-Way,
Cruise, Rear Defrost, AC Whisperaire
1968 Convertible Conversion "Top Cat"
Standard, 302 4V, XR7G Console, XR7G Front Valance, XR7S Taillight Bars
---
Registered Member
Posts: 4297
Joined: 25 Dec 2010, 20:35
Location: Sumter, South Carolina
Brian my brother and I received our console inserts today. They look great. Thanks so much for providing the XR7-G community with this rare part at a very reasonably price.
Steven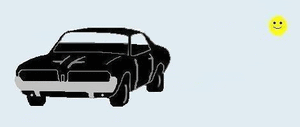 Our Cougars

1967 Standard
Dan Gurney Special
6.5 Litre, Black / Black, AC Whisperaire, Am/FM, Sports Console,
Front and Rear Bumper Guards, Clock

1968 XR7-G
302 4V, Lime Frost / Black Leather, AM/FM, Black Vinyl, Tilt-A-Way
Heavy Duty Suspension, Power Disc Brakes, Rader Wheels
1968 XR7-G Hertz
390 4V, Black Cherry/ Dark Red Leather, Black Vinyl, Sunroof, Tilt-A-Way,
Cruise, Rear Defrost, AC Whisperaire
1968 Convertible Conversion "Top Cat"
Standard, 302 4V, XR7G Console, XR7G Front Valance, XR7S Taillight Bars
---