Supporting Member

Posts: 550
Joined: 19 Jan 2011, 08:39
Location: Golden, Colorado
1970 XR-7 428 Ramair 4 speed (now under restoration)
1970 Eliminator Boss 302
1969 XR-7 428 R-code 4 speed
1969 Std. 428 R-code C-6
1969 XR-7 Convertible 351 AOD
1969 XR-7 Convertible 428 C6
1969 XR-7 351 5 speed "RestoMod" New 525Hp "pacemaker"
https://www.youtube.com/watch?v=SBkOzr7N13Y
1968 XR-7 302-4v 4 Speed (J-code)
1967 XR-7 302 & AOD Green- Wife's Cat
www.cougarbill.com
---
---
Registered Member
Posts: 4297
Joined: 25 Dec 2010, 20:35
Location: Sumter, South Carolina
It is a scam. The pictures were taken from its sale advertisement in Hemmings. It's been discussed here before and reported but the Craigslist ad just appears someplace else.
Steven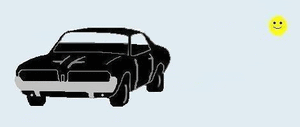 Our Cougars

1967 Standard
Dan Gurney Special
6.5 Litre, Black / Black, AC Whisperaire, Am/FM, Sports Console,
Front and Rear Bumper Guards, Clock

1968 XR7-G
302 4V, Lime Frost / Black Leather, AM/FM, Black Vinyl, Tilt-A-Way
Heavy Duty Suspension, Power Disc Brakes, Rader Wheels
1968 XR7-G Hertz
390 4V, Black Cherry/ Dark Red Leather, Black Vinyl, Sunroof, Tilt-A-Way,
Cruise, Rear Defrost, AC Whisperaire
1968 Convertible Conversion "Top Cat"
Standard, 302 4V, XR7G Console, XR7G Front Valance, XR7S Taillight Bars
---