Paint soon.
Attachments

16334.jpeg (39.21 KiB) Viewed 1141 times

16338.jpeg (37.61 KiB) Viewed 1141 times
---
Registered Member
Posts: 2998
Joined: 27 Oct 2011, 00:36
Location: Hillsboro, OR
Awesome! Keep us posted!
Mike B.
CCOA # 9553
1970 Cougar Eliminator (Competition Gold / Black Decor Interior)
1 of 70 with 428SCJ, Ram Air, 4-speed.
Cat Bites Man!
Looking for an Eliminator? Then be sure to check out the "Eliminators on the Market" thread in the
Classic Cougars For Sale
section of the forum!
---
Color sample with inspection sheet found in the car. Should be back from the paint booth in 3 weeks.
---
That will be a stunning car. Thank you for not repainting it red!
---
Thanks Don, I know this color is not for everyone but I never considered anything else.
---
Looking forward to seeing her after paint. Probably a good thing I didn't pick up one of those purple ones. My daughter is already laying claim to mine after I am gone. If it were purple she might be trying to speed that along.
---
Just in time for Easter.
Attachments

16632.jpeg (100.86 KiB) Viewed 911 times

16631.jpeg (79.16 KiB) Viewed 911 times

16629.jpeg (87.91 KiB) Viewed 911 times

16633.jpeg (78.57 KiB) Viewed 911 times

16626.jpeg (90.09 KiB) Viewed 911 times
---
Getting there.
Attachments

16846.jpeg (75.66 KiB) Viewed 826 times

16848.jpeg (71.84 KiB) Viewed 826 times
---
Super! My favorite color! I can't wait to see her all done up.
1968 Standard Dan Gurney Special Convertible Conversion
---
Registered Member
Posts: 4290
Joined: 25 Dec 2010, 20:35
Location: Sumter, South Carolina
That looks great. I agree with Don, it's wonderful that you kept the color original. I look forward to seeing more pictures.
Steven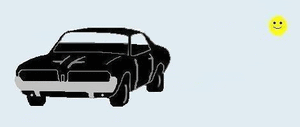 Our Cougars

1967 Standard
Dan Gurney Special
6.5 Litre, Black / Black, AC Whisperaire, Am/FM, Sports Console,
Front and Rear Bumper Guards, Clock

1968 XR7-G
302 4V, Lime Frost / Black Leather, AM/FM, Black Vinyl, Tilt-A-Way
Heavy Duty Suspension, Power Disc Brakes, Rader Wheels
1968 XR7-G Hertz
390 4V, Black Cherry/ Dark Red Leather, Black Vinyl, Sunroof, Tilt-A-Way,
Cruise, Rear Defrost, AC Whisperaire
1968 Convertible Conversion "Top Cat"
Standard, 302 4V, XR7G Console, XR7G Front Valance, XR7S Taillight Bars
---