Looks like Don and the group are getting free advertising from Mecum
https://www.mecum.com/lots/HA0418-32454 ... nvertible/
08 Suburban
1973 XR7 351Q Vert
EX 1975 Cougar XR7
EX 1972 Cougar XR7 Vert
EX 1967 Cougar
---
Ha! That's pretty cool...
-Andrew Chenovick
Photo/Video guy for
WEST COAST CLASSIC COUGAR, INC.
Side Gig:
FLYING A PHOTOGRAPHY
RIDES:
-1968 Mercury Cougar: original family owned, Polar White, 289-2V, auto, AC / "Snowball"
view project thread
-1973 Opel Manta: 1.9L, 5-speed (restored)
-1991 Mazda Miata: fun driver
-1986 Volvo 240: dependable beater / "Goldilocks"
-1979 Volvo 245: magnificently ugly brown wagon
---
Registered Member
Posts: 306
Joined: 18 Aug 2015, 17:51
Location: The arm of Taxachusetts, Cape Cod
She's a well optioned beauty.

rcode
69 XR7 CJ Triple R San Jose built
Star LM Glendale, CA
03 Cobra (ordered new)
---
Registered Member
Posts: 4255
Joined: 25 Dec 2010, 20:35
Location: Sumter, South Carolina
Very cool indeed!
Steven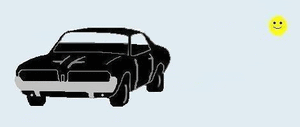 Our Cougars

1967 Standard
Dan Gurney Special
6.5 Litre, Black / Black, AC Whisperaire, Am/FM, Sports Console,
Front and Rear Bumper Guards, Clock

1968 XR7-G
302 4V, Lime Frost / Black Leather, AM/FM, Black Vinyl, Tilt-A-Way
Heavy Duty Suspension, Power Disc Brakes, Rader Wheels
1968 XR7-G Hertz
390 4V, Black Cherry/ Dark Red Leather, Black Vinyl, Sunroof, Tilt-A-Way,
Cruise, Rear Defrost, AC Whisperaire
1968 Convertible Conversion "Top Cat"
Standard, 302 4V, XR7G Console, XR7G Front Valance
---
Says it's a frame off restoration. I'd love to see pictures of the body off the frame.
---
Registered Member
Posts: 306
Joined: 18 Aug 2015, 17:51
Location: The arm of Taxachusetts, Cape Cod
The last "frame off" unit body I saw, was a total............

rcode
69 XR7 CJ Triple R San Jose built
Star LM Glendale, CA
03 Cobra (ordered new)
---